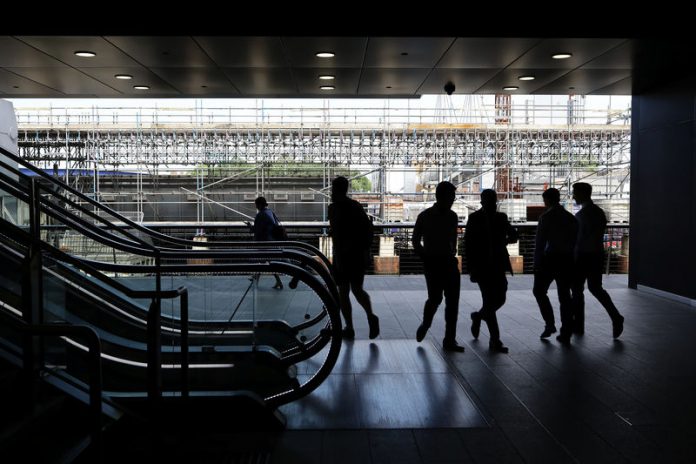 Presented by Frasers Property
15 May 2020
Property development is innovating with the times. Developers are constantly thinking of new ways to build thriving communities and create the cities of the future.
Nerida Conisbee, realestate.com.au's chief economist, says buyers are seeking a greater sense of community, often through lifestyle amenities and places where they can safely interact with their friends and neighbours.
"People like a sense of community," says Conisbee. "For example, they enjoy things like a really good playground in an area where there are young families. They want more places where they can hang out together. Especially in areas with younger people, having coffee shops, meeting places, really nice retail precincts, these are all characteristics of good communities."
Helping to shape these trends are forward-thinking developers who are designing integrated communities that will define the contours of our everyday lives.
From new lifestyle perks to exceptional work-from-home facilities, here are some project development design trends shaping 2020 and beyond.
1. Mixed developments
A lot of thought and planning is invested into designing communities that provide the very best lifestyle for tenants. People want retail and food precincts on their doorstep, easy access to green spaces and conveniently located schools.
The Ed.Square dining precinct in the Edmonson Park development, NSW. Picture: Frasers Property
Mixed-used developments, such as the Ed.Square Town Centre at the Edmonson Park development, incorporate commercial, residential and other elements to their design.
These days, such developments have become increasingly common. Not too long ago, home owners owners might have baulked at the idea of living above a supermarket. Now, they're now jumping at the idea of having one on their doorstep.
But shops are just one facet of a mixed-use development, says executive general manager of residential for Frasers Property, Cameron Leggatt.
"When people think of 'mixed-use' developments, they usually think of retail," Leggatt says. "Going forward, it's going to mean a lot more with a greater range of uses, such as work uses and work spaces, student accommodation, hotels and social spaces. I think this broadening of uses will be driven by people's desire to be connected."
2. Medium and high density living
With Australia's population forecast to boom into the future, there is significant demand to create more housing in closer proximity to our city centres. Medium to high density housing is the best solution for centrally located, affordable housing, says Leggatt.
An example of medium density housing at Ed.Square. Picture: Frasers Property
"A lot of our city planning is based on the '30-minute city', where people can get to their workplaces in around half an hour," he says.
"This is where high and medium density living comes into play. It can offer a more convenient lifestyle with its own amenities. People benefit from less travel time and it is a lower use of overall resources.
"There's greater diversity and social inclusion. Plus, I think there's a greater wellbeing that comes with being able to live in a more connected and convenient location."
3. Urban and heritage regeneration
Restoring, renovating and revitalising old, under-utilised areas of our cities can have a transformative effect on spaces. Consider, for example, Central Park in Sydney: a former industrial site, which was transformed into a thriving dining precinct, shopping centre, park and much more – all on the doorstep to the city.
Central Park in Sydney transformed an entire suburb. Picture: realestate.com.au/buy
"By transforming these old buildings, you're bringing old, unused areas back to life," Leggatt explains. "Generally, because they are in inner to middle-ring locations, they're supported by existing communities, as well as new communities, throughout development. They get high amounts of use and give back a lot to surrounding areas."
4. Sustainability and social consciousness
A drive towards greater sustainability is shaping almost all industries and parts of society. When it comes to property development, buyers are increasingly seeking out greener options. This includes green energy solutions, using sustainable materials and an emphasis on reducing, reusing and recycling.
"Sustainability has become an important factor in our developments over the past five or 10 years and it will certainly continue," Leggatt says. "Firstly, customers want to make better, more conscious decisions that make a positive impact. Secondly, incorporating (greener) features will improve their ongoing running costs."
The Brickworks development in Burwood including solar panels and the rooftop farm. Picture: Frasers Property
A push for greater sustainability is leading to some innovative designs. Frasers' Burwood Brickworks development utilises green spaces as a key feature of its residential and retail precinct. But it will also include eco-friendly elements like a 2000-square metre rooftop farm, as well as an on-site water recycling and treatment facility to reduce water waste.
5. Connectivity
Connectivity has never been more important to the ways our society functions. For work, education and social interactions, we rely on the best digital connections to access our virtual worlds. But we also need to be physically connected through transport options and and facilities.
"At Frasers, when we think about connectedness, we're not only thinking about transport connections," says Leggatt. "We're also thinking about education and access to learning, proximity to schools, availability of sporting grounds, parent groups, adult education, and much more.
"We're thinking about health and wellbeing; the connection you have with your doctor and your dentist, as well as your neighbours. Then, there's retail and entertainment connections, employment connections – all of these different elements contribute to a community."