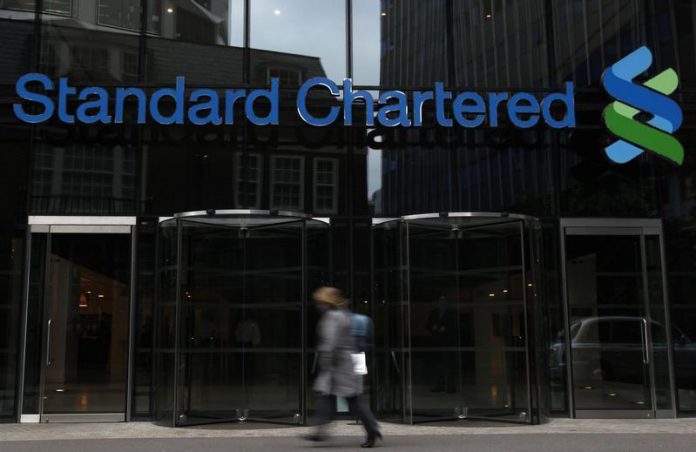 (Reuters) – Standard Chartered PLC (STAN.L) is back in the crosshairs of New York's banking regulator over alleged failure to flag high risk transactions for further review, according to a person familiar with the matter.
    The British bank is in discussions with the New York Department of Financial Services over a possible penalty, said the person, who was not authorized to speak publicly and so declined to be identified.
The penalty is likely to be somewhere between $100 million and the $340 million the bank paid the regulator two years ago, the person said.
    In August 2012, Standard Chartered agreed to pay $340 million to the regulator over stripping information from transactions linked to Iran so they would not be detected by U.S. bank filters. As a result, a New York bank could unwittingly process a payment for the benefit of a party in Iran or other sanctioned entity in violation of U.S. law.
    Julie Gibson, a spokeswoman for Standard Chartered, declined comment. The bank is scheduled to report earnings on Wednesday.
    A monitor, who was installed in the bank as part of the 2012 agreement with the regulator, discovered the remediation problems, the person said.
    The transactions at issue should have been flagged by Standard Chartered's computers for further review, the person said, because of concern that sanctioned parties would re-route transactions through high risk countries or entities that are not subject to sanctions before entering the U.S. financial system.
It is unclear exactly what transactions are at issue in the current investigation.
    The monitor, Ellen Zimiles, a former federal prosecutor who is now with Navigant Consulting Inc (NCI.N), was to keep checks on the bank for two years. That oversight is likely to be extended, the person said.